What happened and when
The long-awaited return to face to face Welsh Youth Parliament meetings happened on Saturday, July 2nd for the first time since the Panedmic! Three meetings were held across Wales to allow young people meet other young people in their regions. The meetings were held in Newport, Carmarthen and Llandudno.
What did we do?
Naturally, the whole experience was exciting but also novel, so there was only one way to approach it: Members threw themselves into the deep end by mingling and getting to know each other, and started discussing the important issues of the day and their priorities as a Youth Parliament.
Committee progress
There were fiery conversations in each region with everyone keen  to contribute, play their part and hold the Government to account within their particular field. The following was discussed:
Education and the School Curriculum
There are so many topics for discussions here, from considerations for young people with disabilities, race, LGBTQ+ issues, pronouns, education on recycling, exam pressures, the Bac and curriculum personalisation. The Committee is passionate about so much and is keen to ensure that they are rigorous in assessing the impacts of the New Curriculum for Wales.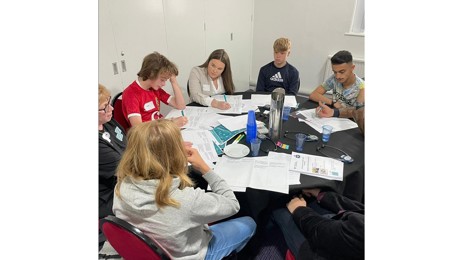 Our Mental Health and Wellbeing
This is the Committee currently working to the tightest of deadlines as they are about to launch a consultation! There have been several interesting conversations about trying to reach young people outside education as well as inside, ensuring that race considerations, the duration mental health difficulties suffered by young people and adequate support are all considered to be issues of importance. The Committee looks forward to launching its consultation within the month and shining a spotlight on mental health in discussions on the Senedd's stands at this year's Royal Welsh Show, and at the National Eisteddfod in Tregaron.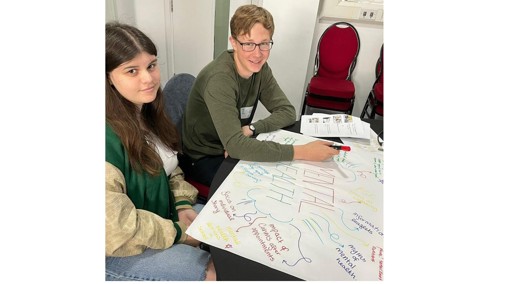 The Change and the Environment
The seriousness of the situation as regards Climate Change has been a focus for this Committee; they are keen to track the Government's targets for zero carbon emissions and tree planting to determine if they are being pursued, and to chat with the Environment Minister, Government officials and companies about their vital role. What about Climate Change refugees? Peat bags? Free public transport for young people? The ideas were flowing and the Committee had a strong sense of need for action.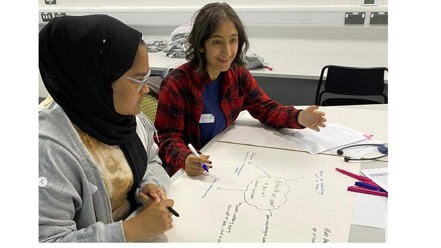 Training by Brook
We were joined by an old friend of the Youth Parliament who had been part of its first staffing team, being Kelly Harris. Kelly taught us about the importance of respect in relationships. We had the challenge of recognising the flags of sexuality and gender. We learnt about the importance of respecting individuals for their differences and choices pertaining to these topics. Thank you Kelly!