The next Welsh Youth Parliament election will be held between 1-22 November 2021 where young people from all across Wales, between 11-18 can go online and vote for who they want to represent their local area for the next 2 years.
Today, we've announced all the candidates for the 40 constituency seats. You can find out who is standing in your constituency and what they think are important issues to young people across Wales.
https://youthparliament.senedd.wales/candidates/
If you're unsure of the name of your constituency, we have a handy tool on the Senedd website. Input your postcode here.
How can I vote?
If you would like to vote in the Welsh Youth Parliament election between 1-22 November, you need to make sure you have registered to vote.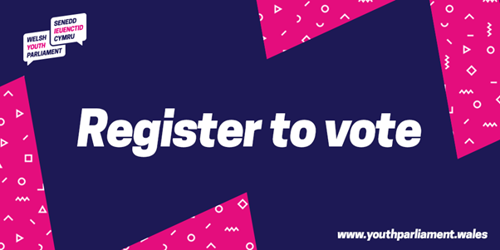 You need to make sure you've registered to vote by 12 November.
Once you've completed the register to vote form, make sure you go to your emails to verify your email address. Please check your Junk/Spam folder in case the email ends up here.
If you register to vote before the 29 October, you will receive your voting code to be able to go online and vote, on 1 November.
If you register to vote between 30 October - 12 November, you will receive your voting code on 15 November.
Once you have your voting code, you can go to the Welsh Youth Parliament website to place your vote.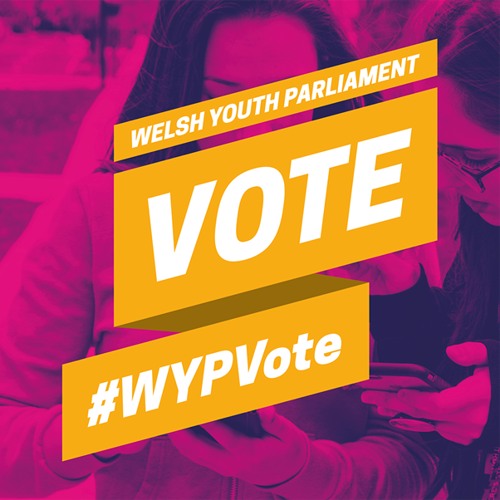 For those working in education or youth sector
Resources
Would you like to hold a hustings event? Or do you want to hold a debate on the issues important to young people in Wales? We have a range of resources available for you to use at your school, college or youth group.
Election day
Do you have a candidate at your school, college or youth group? How about booking an election day session with a member of the Senedd Education Team?
A session that is available for schools, colleges and youth groups with young people between 11-17 years old. There are 2 options to choose from, depending on whether your school, college or youth group has a candidate or not.
These sessions are a great way to educate young people about the next Welsh Youth Parliament for Wales. A lot of young people are often unsure of who to vote for, and why to vote for them. A hustings would help them to decide who to vote for during the Welsh Youth Parliament election in November 2021.
Get in touch for more information about these sessions – hello@youthparliament.wales or there's  more information on the website.
Marketing pack
It is possible for you to receive a marketing pack including information posters tahat can be used in your school, college or youth group to encourage young people to register to vote and then vote in the election. Send an email to hello@youthparliament.wales to receive your pack.
Newsletter
The Welsh Youth Parliament has a newsletter which is sent out monthly. If you'd like to receive the most up to date information, sign up to receive this newsletter here.
What happens next?
Once the voting closes on 22 November, the votes will be counted and we will be announcing who the Welsh Youth Parliament Members for 2021 – 2023 will be in early December.