Here at the Welsh Youth Parliament, we're proud to work with fantastic organisations who work with young people from all backgrounds across Wales. During its second term, the Welsh Youth Parliament will work with 18 partner organisations, and we'll be featuring them here on our website and our social media channels over the next few months.
This week, we are spotlighting our partner organisation Urdd Gobaith Cymru.
Urdd Gobaith Cymru
The Urdd hosts Wales's largest youth festival, namely the Urdd Eisteddfod, held annually during the summer or Whitsun half term. Attending an Urdd camp, competing in an Urdd sports competition or experiencing an Eisteddfod is familiar to the majority of people in Wales in some context or another. As it approaches its centenary, the Urdd offers a wealth of youth activities locally and nationally, including camps; eisteddfodau; academic, performance and sports competitions; and fora for young people to share their views. They are also a partner organisation for us at the Youth Parliament.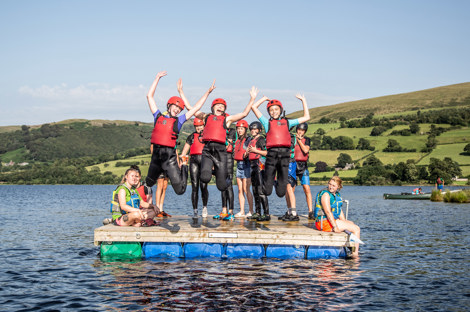 Their Chief Executive, Sian Lewis, says:
"As we celebrate our centenary, the Urdd is delighted to be a Partner Organisation during the Welsh Youth Parliament's second term of Office.
As we look back on the Urdd's history, we see how important young people's voices were in the early days and we appreciate their vital role in the organisation, now and in the future.
Having established the Urdd at the age of 27, Sir Ifan went on to develop the Urdd's 'Parliament of the Young' after the second world war, noting that 'a youth organisation cannot flourish without young people's enthusiasm and fresh thinking'.
As an organisation, we have a duty to offer young people an opportunity not just to take an interest in our provision, and to lead this work through developing young leaders, but to have a role in our governance structures.
I wish the Welsh Youth Parliament and its Members well during this second term."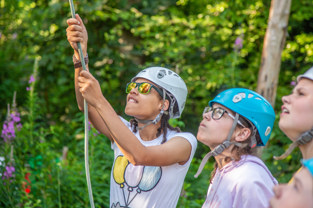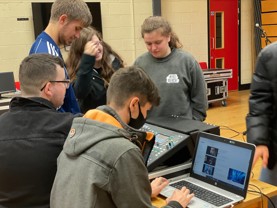 What, then, does the former Member of the Youth Parliament who represented the Urdd, Greta Evans, have to say about her experiences with the Urdd? The Urdd President, Marged Edwards, asked for her thoughts:
Marged: Introduce yourself to us.
Greta: Hello, my name is Greta.
M: Since when have you been a member of the Urdd?
G: I've been a member of the Urdd since I was a young girl in primary school.
M:Why did you join the Urdd?
G: I joined the Urdd because I had so many opportunities growing up. In primary school, in secondary school in sports, residential visits, even workshops.
M:What kind of opportunities have you had or have been part of, since being a member of the Urdd?
G:As I mentioned I had many opportunities with the Urdd as I grew up.Something that's important to me is that I've made many new friends with people across Wales that I wouldn't have done otherwise. I've also had opportunities with my A Levels and GCSE Bacc working as a volunteer. Workings with youth clubs,
helping out and I've met other people and learnt new skills such as communication and leadership.
M:Of all those experiences, which one was your favourite?
G:The best experience I ever had was representing the Urddin the Welsh Youth Parliament. I was able to present speeches in the Chamber discuss politics with young people and attend meetings. There was a focus on the voices of young people and it was a memorable experience.
M: What does the Urdd mean to you?
G:To me, the Urdd means opportunities for young people through the medium of Welsh. There's something for everyone and it's an opportunity to speak Welsh, through learning,
through play, through enjoyment, through new experiences. There's something for everyone.
M:Why do you think the Urdd's work is important?
G: The Urdd's work is important because it promotes the Welsh language. It gives young people opportunities to work on their future through the medium of Welsh, through work experience,
apprenticeships or while trying something new that they haven't tried before. Connecting young people
with each other makes sure that they have unforgettable experiences which will help them in the future.
You can watch Marged and Greta's interview on the Welsh youth Parliament's Youtube channel at the following like: https://www.youtube.com/watch?v=jK00X-aqgM8
We look forward to working with the Urdd for the next Welsh Youth Parliament.