Here at the Welsh Youth Parliament, we're proud to work with fantastic organisations who work with young people from all backgrounds across Wales. During its second term, the Welsh Youth Parliament will work with 18 partner organisations, and we'll be featuring them here on our website and our social media channels over the next few months.
This week, we're getting to know GISDA - a charity that supports vulnerable and homeless young people between 16-25 years old.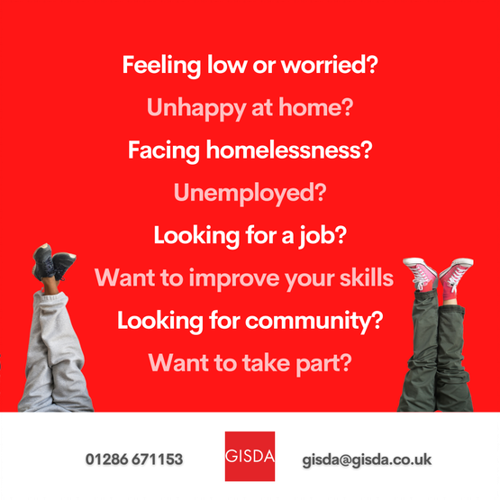 GISDA has a wide range of projects varying from Housing Support, Homeless Prevention to After Care. They can offer accommodation, advice, information and support to help young people gain the self-confidence, motivation and skills to live independently.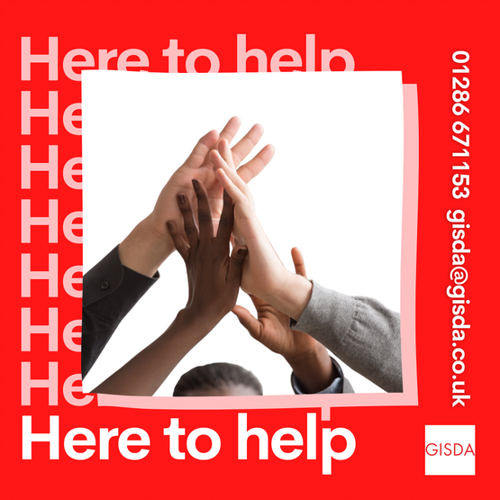 GISDA
We are very happy to announce that we are one of the youth partner organizations for Welsh Youth Parliament 2021 – 2023. This is an invaluable opportunity for a young person to be elected as our representative to share matters that are important to all of our young people across our services at the Senedd in Cardiff. the Welsh Youth Parliament. We are also grateful for the opportunity to work with partners from other organizations who do important work supporting young people across Wales.
This opportunity is open to all of our service users across our projects between 11-17 years old. Our projects include Housing Support, Homeless Prevention, After Care, Opportunities Academy, LGBTQ+ Club, Caffi Creu and the ICan Hub. Despite the fact that only one young person, within the age limit, can represent us we're determined to ensure that this is an opportunity for everyone and we are looking forward to creating more internal opportunities here at GISDA involving this partnership.
We have a number of young people eager to be elected as our 'GISDA Representative' and they are currently busy preparing their manifestos for our internal hustings and election on November 1st. It is our young people here at GISDA that will be electing who will be representing them at the Welsh Youth Parliament.
Empowering young people to share their voices is important to us here at GISDA and since the beginning of August 2021 we have revived our GISDA Youth Board. Our Youth Board meetings take place every week, between Caernarfon and Blaenau Ffestiniog, and the young people are enjoying the opportunity to express themselves and build their confidence.
Consultation is an important part of our services and is integrated in every aspect of our support. In addition to this recently between our Youth Board,  LGBTQ+ Club and ICan Hub we have been busy consulting with our young people on matters such as mental health, transport, LGBTQ+ rights, the environment, homelessness amongst other matters. Our hopeful representatives have participated in many of these meetings demonstrating their readiness to ensure that everyone's voices is heard.
We look forward to sharing our journey with you and keep an eye out in December for an official announcement by Welsh Youth Parliament as to who will be our elected representative!